Founded by Ulrike Klein in 2009, Ngeringa Arts strives to elevate Australia's international cultural standing by creating opportunities for musicians and visual artists to achieve artistic excellence through performance, exhibition and access to the world's finest instruments.
Each year Ngeringa Arts presents a series of 10 concerts by leading national and international artists at the Ngeringa Cultural Centre, 119 Williams Rd, Mt Barker Summit.
This beautiful new building designed by Anton Johnson with superb acoustics designed by Arup was officially opened on 29 August 2015.
Click here
to visit the NEW Ngeringa Cultural Centre website.
The Ngeringa Cultural Centre is available for functions, call 08 8391 0986 or email
Lisa Bird
, Sales Coordinator.
Click here
to download a copy of the Ngeringa Cultural Centre Function Kit.
Click here
to read more about the extraordinary film,
Highly Strung
, by Scott Hicks and inspired by Ulrike Klein. Opens nationally Thursday, 19 May at Palace Nova cinemas.


Ngeringa Arts is a company limited by guarantee founded by Ulrike Klein in 2009. It was formerly known as the Ngeringa Farm Arts Foundation and is listed on the Register of Cultural Organisations, which is administered by the federal Office of the Arts. It is a not for profit organization, and is endorsed as a deductible gift recipient under Division 30 of the Income Tax Assessment Act 1997. Ngeringa Arts derives most of its income from philanthropic sources.

It is governed by a board of 7 Directors and is staffed by a full time General Manager and a part time administrator. It is chaired by David Minns, Partner of Jaquillard Minns, a mid size chartered accounting firm. Ulrike Klein, Co-founder of Jurlique International, is also a Director.



This exceptional group of arts leaders from Adelaide, Sydney, Melbourne and Brisbane will provide advice and guidance to the Board and be national advisors for Ngeringa Arts. Their combined wisdom will help us create a dynamic, vibrant centre of artistic excellence.


From left
:
Colin Cornish
CEO, Australian Youth Orchestra |
Paul Dean
Senior Lecturer in Clarinet, Head of Woodwind, Queensland Conservatorium. Photo credit: Pia Johnson |
Amanda Duthie
Festival Director and CEO, Adelaide Film Festival |
Genevieve Lacey
Freelance Recorder virtuoso, Collaborator and Artistic Director, Member of Black Arm Band and former Artistic Director of the Four Winds Festival.

From left
:
Greg Mackie OAM
Consultant and SA cultural advocate. Former CEO of Arts SA. |
Marshall McGuire
Harp virtuoso and Head of Artistic Planning, Melbourne Recital Centre. Photo credit: Bridget Elliot |
Tim Matthies
Director of Artistic Development, Musica Viva Australia |
Mary Vallentine AO
CEO, Melbourne Recital Centre.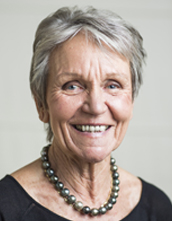 Director and Founder of the Klein Family Foundation and Ngeringa Arts
Ulrike emigrated with her family from Germany to Australia in 1983. In 1985 together with Dr Jurgen Klein, she founded Jurlique. This dynamic couple sought the purest place on earth to establish the Jurlique herb farm and found it in the pristine environment of the Adelaide Hills. They used their combined skills and knowledge to create this globally successful skin care brand.
Now no longer directly involved with the company, Ulrike is committed to giving back through her philanthropy. Together with her children she has established the Klein Family Foundation, which is a private ancillary fund and Ngeringa Arts which is on the national Register of Cultural Organisations. Their vision is to build a legacy for future generations and to enrich Australian Culture.
Return to Board Members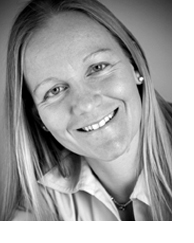 Thora Klein Gibaud worked in the family owned business Jurlique for 15 years, as trend setter and market leader in organic/biodynamic skin care. Thora had a leading role in retail, human resources and training in both domestic as well as international markets.
Currently mother of four children, Thora is self employed working as a lifestyle coach and fitness mentor. From the age of six Thora has grown up playing an instrument and is very passionate about music.
Return to Board Members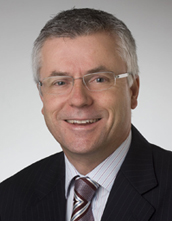 Qualifications:
1981, B Ec, University of Adelaide
1983, Professional Year, Institute of Chartered Accountants in Australia
1998, Grad Dip Finance & Investment, Securities Institute of Australia
Membership of Professional Bodies:
Fellow, Institute of Chartered Accountants in Australia
Fellow, Taxation Institute of Australia
Fellow, FINSIA
David Minns is a partner in the mid-sized Chartered Accounting firm Jaquillard Minns, based in Adelaide.
He advises individuals, companies and other entities, covering a variety of industries, in matters relating to business management, finance, income tax, capital gains tax, superannuation, estate planning and philanthropy.
Ongoing Professional Development & Experience
David is a founding Partner in SuperGuardian, a leading provider of administration and advisory services to Self Managed Superannuation Funds. SuperGuardian services a national client base from its offices in Adelaide.
Building on his foundation as a tax advisor, David advises the shareholders and management of a range of successful businesses including chairing advisory board meetings.
As a Fellow of the Taxation Institute of Australia as well as the Institute of Chartered Accountants in Australia, David regularly attends training sessions to keep abreast of taxation law and practice.
David regularly attends the National Conference of the Taxation Institute of Australia and the Family Office Congress run by the Private Wealth Network.
Return to Board Members
M.B., B.S., FRACS, F.A. Orth A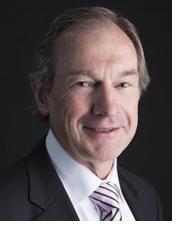 Dr Hayes is an Orthopaedic Surgeon who specialises in arthroscopic and replacement surgery of the upper extremity. He studied at the University of Adelaide and attained his Undergraduate Degree and then continued to undertake Orthopaedic training in Adelaide and then, at Duke University, North Carolina, USA.
Throughout his career, Dr Hayes has been President of the Australian Hand Surgery Society and was a founding member of SPORTSMED SA Clinic and Hospital.
Return to Board Members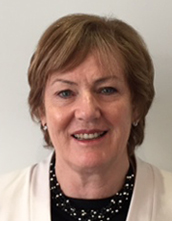 Joan has specialised in estate planning for 15 years. Her areas of practice include the preparation of wills, testamentary and family trusts, enduring powers of attorney (both medical and financial), administration of deceased estates and Inheritance (Family Provision) Act litigation. Joan holds an Honors Degree of Bachelor of Laws, and is an Adelaide committee member of STEP. She is co-ordinator of the Wills and Estates unit of the Law Society's graduate diploma in legal practice, a lecturer at the Flinders University PLT unit, a member of the Law Society Succession Law Committee and a member of the Disciplinary Tribunal of Tennis SA.
Return to Board Members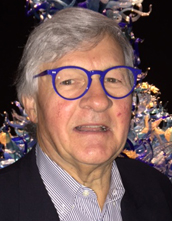 David retired in mid 2011 after a 43 year career in Stockbroking and Finance. He was a Member of the Australian Stock Exchange, Director of Morgan Stockbroking, Partner of JB Were & Son and spent the last 4 years of his career at Macquarie Private Wealth as an Associate Director.
He has had a strong association with the Arts, serving 7 years on the ASO Board, National Advisory council for the ACO and 6 years on the Board of the Art Gallery of S.A. among other activities. He currently participates on the Art Gallery Finance and Audit Committee and is a member of the Art Gallery Foundation, Art Gallery Collectors Club and the Contemporary Collectors Group as well as a range of Not for Profit Organisations.
Return to Board Members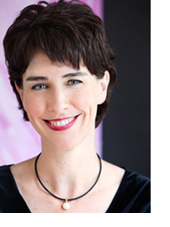 General Manager Klein Family Foundation and Ngeringa Arts
Alison has over 25 years experience as a highly skilled senior administrator and advisor. She was appointed to her current role in 2013 and is responsible for implementing the philanthropic vision and mission of both foundations in close
consultation with the Directors of each Board and the Founder,
Ulrike Klein. She is also responsible for the overall management of the Ngeringa Cultural Centre.
Prior to this appointment, Alison was the SA Manager for Philanthropy Australia and from 2007 – 2011 she was the Executive Officer of the Australian String Quartet (ASQ). She has developed and implemented many successful music programs both with ASQ and as Concert Manager at the Elder Conservatorium of Music.
An undergraduate from the University of Adelaide, Alison has since pursued further study at the University's Graduate School of Management. Alison was selected to the Australia Council's inaugural Emerging Leaders Program and is a graduate of the Australian Institute of Company Directors. In 2014, Alison was appointed to the Board of the Australian National Academy of Music.
Email
alison@ngeringaarts.com
Return to Staff Members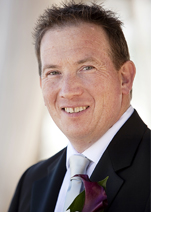 Facilities Manager - Ngeringa Cultural Centre
Kingsley has over 20 years experience as an Event and Facilities Manager across both the Arts and Hospitality industries. For the past 18 years he has been the production, facilities and venue sales manager for the Adelaide Symphony Orchestra (ASO) and Grainger Studio specialising in logistics and outdoor events. Career highlights including being the tour manager on a variety of ASO tours (Malaysia 2006, Los Angeles and New Yorks' Carnegie Hall in 2009) and the event manager of the Santos Symphony Under the Stars in Elder Park, for the past 10 years. Kingsley has worked alongside most of the major performing arts companies in South Australia, as well as some of Australia's leading music promoters.
Over the same period Kingsley has been involved in logistical and catering management for a variety of major sporting events around the country.
Email
kingsley@ngeringaarts.com
Return to Staff Members